20070122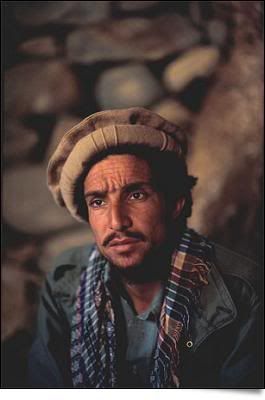 Portrait of Commander Massoud [1953-2001]
during the Soviet invasion of Afghanistan, Panjshir Valley, Afghanistan, 1985
Photography | Reza Deghati
[ skrevet av ladislav pekar ]





20070116 Currently Reading...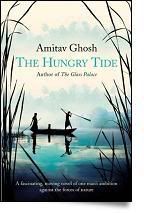 The Hungry Tide


by Amitav Ghosh



Synopsis

: An Indian myth says that when the river Ganges first descended from the heavens, the force of the cascade was so great that the earth would have been destroyed if it had not been for the god Shiva, who tamed the torrent by catching it in his dreadlocks. It is only when the Ganges approaches the Bay of Bengal that it frees itself and separates into thousands of wandering strands. The result is the Sundarbans, an immense stretch of mangrove forest, a half-drowned land where the waters of the Himalayas merge with the incoming tides of the sea.

It is this vast archipelago of islands that provides the setting for Amitav Ghosh's epic novel. In the Sundarbans the tides reach more than 100 miles inland and every day thousands of hectares of forest disappear only to re-emerge hours later. Dense as the mangrove forests are, from a human point of view it is only a little less barren than a desert. There is a terrible, vengeful beauty here, a place teeming with crocodiles, snakes, sharks and man-eating tigers. This is the only place on earth where man is more often prey than predator.

And it is into this terrain that an eccentric, wealthy Scotsman named Daniel Hamilton tried to create a utopian society, of all races and religions, and conquer the might of the Sundarbans. In January 2001, a small ship arrives to conduct an ecological survey of this vast but little-known environment, and the scientists on board begin to trace the journeys of the descendants of this society.



First Line

:

Kanai spotted her the moment he stepped onto the crowded platform: he was deceived neither by her close-cropped black hair, nor by her clothes, which were those of a teenage boy - loose cotton pants and an oversized white shirt.
[ skrevet av ladislav pekar ]





20070115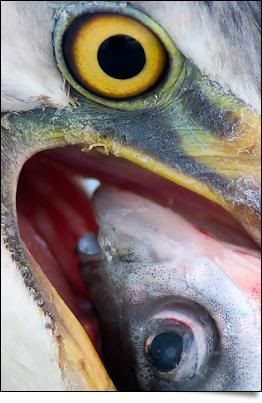 Grey Heron Mouthful,

Hungary
Wildlife Photography | Bence Máté
[ skrevet av ladislav pekar ]





20070113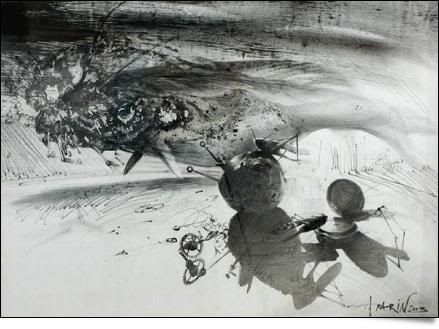 Big Fish,

ink on paper, 2003
Paintings & Drawings | Sergei Aparin
[ skrevet av ladislav pekar ]





20070109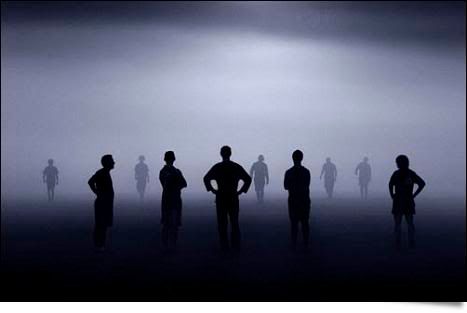 Untitled Fog Image #2, Albert Park,

Victoria, Australia
Photography | Tom Putt
[ skrevet av ladislav pekar ]





20070108 Currently Reading...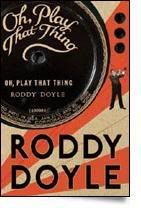 Oh, Play That Thing


by Roddy Doyle



Synopsis

: Henry Smart is on the run. Fleeing from his Republican paymasters, the men for whom he committed murder and mayhem, he has left behind his wife, Miss O'Shea, in a Dublin jail, and his infant daughter. When he lands in America, it's 1924, and New York is the center of the universe. Henry, ever resourceful, a pearl gray fedora parked on his head, has a sandwich board and a hidden stash of hooch for the speakeasies of the Lower East Side. When he starts hiring kids to carry boards for him, he catches the attention of the mobsters who run the district. It is time to leave, for another, newer America.

In Chicago there is no past waiting to jump on Henry. Music is everywhere, in the streets, in nightclubs, on phonograph records: furious, wild, happy music played by a man with a trumpet and bleeding lips called Louis Armstrong. But Armstrong is a prisoner of his colour, and the mob is in Chicago too: they own every stage — and they own the man up on the stage. Armstrong needs a man, a white man, and the man he chooses is Henry Smart.



Oh, Play That Thing

is a fast-moving picaresque sequel to Roddy Doyle's novel

A Star Called Henry

.



First Line

:

I could bury myself in New York.
[ skrevet av ladislav pekar ]





20070107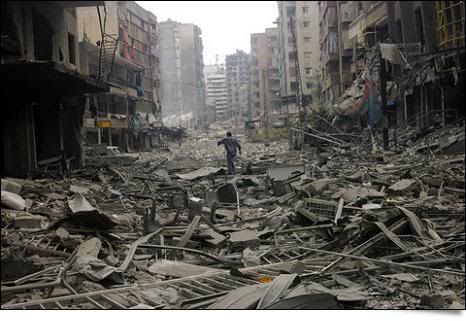 On the southern outskirts of Beirut, a lone figure staggers through what remains of a neighbourhood that was devastated by Israeli raids.

20 July 2006, by Thomas Dworzak
Photography | TIME: Best Photos of the Year 2006
[ skrevet av ladislav pekar ]





20070102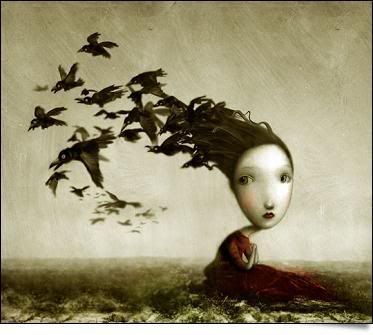 Crows


Illustration | Nicoletta Ceccoli
[ skrevet av ladislav pekar ]





20070101 Currently Reading...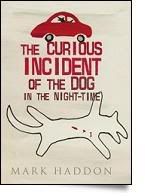 The Curious Incident of the Dog in the Night-time


by Mark Haddon



Synopsis

: Narrated by a fifteen-year-old autistic savant, this novel weaves together an old-fashioned mystery, a contemporary coming-of-age story, and a fascinating excursion into a mind incapable of processing emotions.

Christopher John Francis Boone knows all the countries of the world and their capital cities and every prime number up to 7,057. He relates well to animals but has no understanding of human emotions, and cannot stand to be touched. Gifted with a superbly logical brain, Christopher is autistic. Everyday interactions and admonishments have little meaning for him. "I do not always do what I'm told," he admits. "And this is because when people tell you what to do it is usually confusing and does not make sense. For example, people often say 'Be quiet' but they don't tell you how long to be quiet for..."

Christopher's carefully constructed world falls apart when he finds his neighbour's dog, Wellington, impaled on a garden fork and is initially blamed for the killing. Christopher decides that he will track down the real killer and turns to his favourite fictional character, the impeccably logical Sherlock Holmes, for inspiration. But the investigation leads him down some unexpected paths and ultimately brings him face to face with the dissolution of his parents' marriage. As Christopher tries to deal with this crisis within his own family, the narrative draws readers into the mysterious workings of Christopher's mind.



First Line

:

It was 7 minutes after midnight.
[ skrevet av ladislav pekar ]