20061117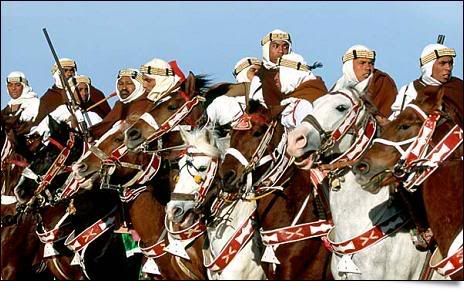 Festival du Sahara

, Doux, Tunisia
Photography | Jeremy Hunter
[ skrevet av ladislav pekar ]





20061116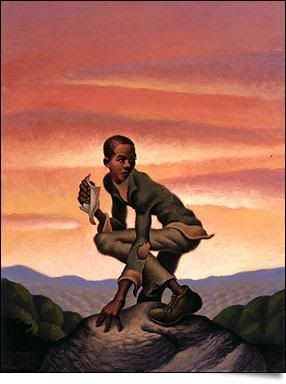 Miles' Song

, 2003
Illustration | Loren Long
[ skrevet av ladislav pekar ]





20061115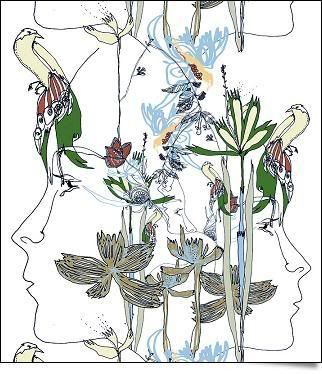 Iso Satakieli

by Maija Louekari, 2005
Fabric Design | Marimekko
[ skrevet av ladislav pekar ]





20061114 Currently Reading...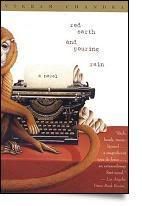 Red Earth and Pouring Rain


by Vikram Chandra



Synopsis

: The gods of Poetry and Death descend on a house in an Indian city to vie for the soul of a wounded monkey. A bargain is struck: the monkey must tell a story, and if he can keep his audience entertained, he shall live. The result is

Red Earth and Pouring Rain

, a tale of nineteenth-century India: of Sanjay, a poet, and Sikander, a warrior; of hoofbeats thundering through the streets of Calcutta and the birth of a luminous child; of great wars and love affairs and a city gone 'mad with poetry'. And woven into this tapestry of stories is a second, totally modern narrative, the adventures of a young Indian criss-crossing America in a car with his friends and his eventual return to his homeland.



Red Earth and Pouring Rain

is about exile, about foreigners in India and Indians abroad and the processes of national, cultural and personal redefinition implicit in these migrations. In the tradition of

Thousand and One Nights

, it is a novel that celebrates the power of story itself and explores the simple tradition of storytelling as the fundamental organizing ritual at the core of communal life.



First Line

:

The day before Abhay shot the white-faced monkey, he awoke to find himself bathed in sweat, a headache already cutting its way into his skull in a razor-thin line across the middle of his forehead.
[ skrevet av ladislav pekar ]





20061110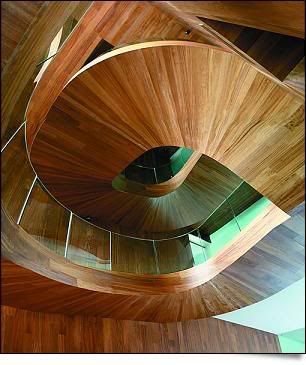 The Villa Extension,

Bled, Slovenia, 2004
Architecture | Ofis
[ skrevet av ladislav pekar ]





20061109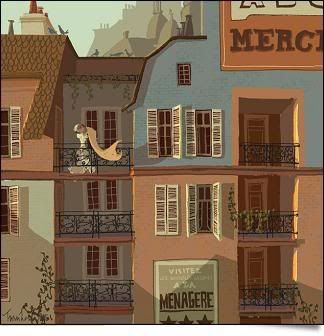 Spring Cleaning in Paris

, 2006
Illustration | Chris Turnham
[ skrevet av ladislav pekar ]





20061108



Young Asaro Mudmen

, Garoka, Papua New Guinea, 1998
Photography | Jodi Cobb
[ skrevet av ladislav pekar ]





20061107 Currently Reading...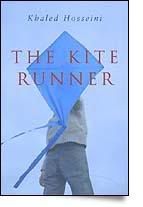 The Kite Runner


by Khaled Hosseini



Synopsis

:

The Kite Runner

follows a young boy, Amir, as he faces the challenges that confront him on the path to manhood—testing friendships, finding love, cheating death, accepting faults, and gaining understanding. Living in Afghanistan in the 1960s, Amir enjoys a life of privilege that is shaped by his brotherly friendship with Hassan, his servant's son. Amir lives in constant want of his father's attention, feeling that he is a failure in his father's eyes. Hassan, on the other hand, seems to be able to do no wrong. Their friendship is a complex tapestry of love, loss, privilege, and shame.

Striving to be the son his father always wanted, Amir takes on the weight of living up to unrealistic expectations and places the fate of his relationship with his father on the outcome of a kite running tournament, a popular challenge in which participants must cut down the kites of others with their own kite. Amir wins the tournament. Yet just as he begins to feel that all will be right in the world, a tragedy occurs with his friend Hassan in a back alley on the very streets where the boys once played. This moment marks a turning point in Amir's life—one whose memory he seeks to bury by moving to America. There he realises his dream of becoming a writer and marries for love but the memory of that fateful day will prove too strong to forget. Eventually it draws Amir back to Afghanistan to right the wrongs that began that day in the alley and continued in the days, months, and years that followed.



First Line

:

I became what I am today at the age of twelve, on a frigid overcast day in the winter of 1975.
[ skrevet av ladislav pekar ]





20061106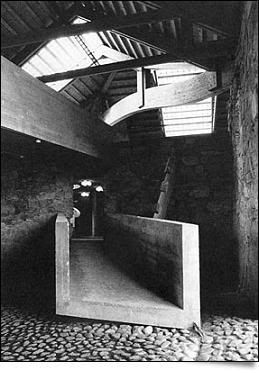 The Hedmark Cathedral Museum,

Hamar, Norway, 1967-79
Architecture | Sverre Fehn
[ skrevet av ladislav pekar ]





20061103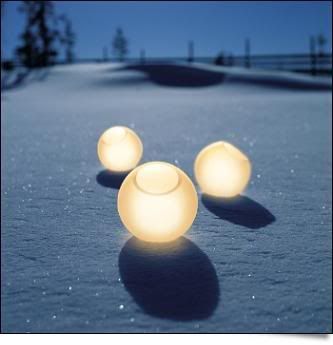 Fireball

tealight holders by Pernille Vea
Product Design | Menu
[ skrevet av ladislav pekar ]





20061102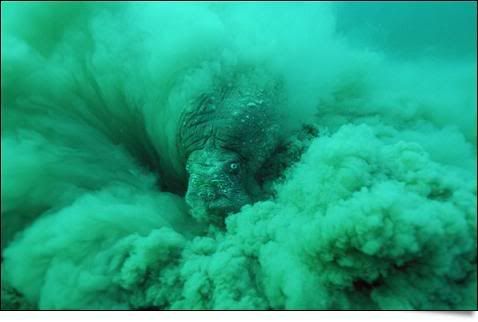 Beast of the Sediment

by Göran Ehlmé - Overall Winner 2006
Photography | Shell Wildlife Photographer of the Year
[ skrevet av ladislav pekar ]





20061101 Currently Reading...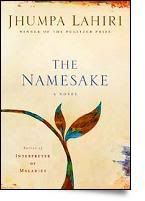 The Namesake


by Jhumpa Lahiri



Synopsis

: "When her grandmother learned of Ashima's pregnancy, she was particularly thrilled at the prospect of naming the family's first sahib. And so Ashima and Ashoke have agreed to put off the decision of what to name the baby until a letter comes..."

For now, the label on his hospital cot reads simply BABY BOY GANGULI. But as time passes and still no letter arrives from India, American bureaucracy takes over and demands that the boy be given a name. In a panic, his father decides to nickname him 'Gogol' – after his favourite writer.

Brought up as an Indian in suburban America, Gogol Ganguli soon finds himself itching to cast off his awkward name, just as he longs to leave behind the inherited values of his Bengali parents. And so he sets off on his own path through life, a path strewn with conflicting loyalties, love and loss...

Spanning three decades and crossing continents, Jhumpa Lahiri's first novel is a triumph of humane storytelling. Elegant, subtle and moving,

The Namesake

is for everyone who loved the clarity, sympathy and grace of Lahiri's Pulitzer Prize-winning debut story collection,

Interpreter of Maladies

.



First Line

:

On a sticky August evening two weeks before her due date, Ashima Ganguli stands in the kitchen of a Central Square apartment, combining Rice Krispies and Planters peanuts and chopped red onion in a bowl.
[ skrevet av ladislav pekar ]