20060430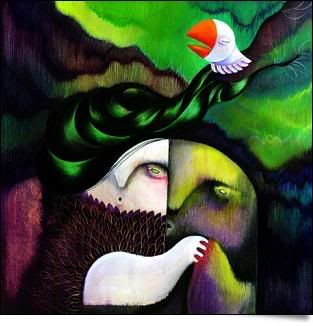 Duet,

acrylic and ink on wood
Paintings | Susie Oh
[ skrevet av ladislav pekar ]





20060429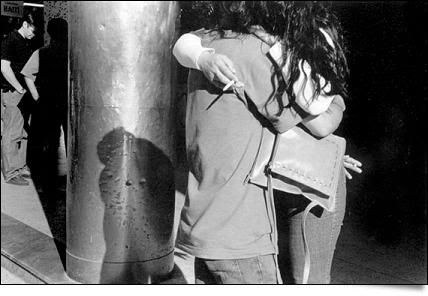 "The sense of self surpassing the bond between man and his surroundings."
Photography | Milla Jung
[ skrevet av ladislav pekar ]





20060428 Currently Reading...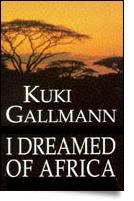 I Dreamed of Africa


by Kuki Gallmann



Synopsis

: At the age of 25, divorced, crippled by an accident, Kuki Gallmann left to convalesce in Kenya with her friend Paolo Gallmann, who was soon to become her husband. So begins a journey that takes her to the extremities of human experience. In Kenya she and Paolo explore lakes, desert and tropical coastline before buying a vast ranch on the Laikipia plateau. The years bring a succession of discoveries and delights, but increasingly these are interspersed with dangers and premonitions. When her life with Paolo ends as violently as it had started, Kuki is left with her 14-year-old son Emanuele, an unborn baby and 90,000 acres of Africa to look after. There follow years of recovery and hope: the birth of Paolo's golden-haired daughter Sveva; the emergence of Emmanuele from a boy fond of hunting and fishing into a youth with a love for motorbikes and girls. But Emanuele has one passion that proves fatal - snakes. The last chapters epitomize the victory of friendship, courage and imagination over the cruelest tragedies. Through her dedication to the hills, gorges, elephant herds and tribespeople of Laikipia, the devotion of her friends and the love of her daughter, the author has forged a new life for herself and founded the Gallmann Foundation - a living memorial to her husband and son, dedicated to exploring new ways of combining development and conservation.



First Line

:

Often, at the hour of day when the savannah grass is streaked with silver, and pale gold rims the silhouttes of the hills, I drive with my dogs up to the Mukutan, to watch the sun setting behind the lake, and the evening shadows settle over the valleys and plains of the Laikipia plateau.
[ skrevet av ladislav pekar ]





20060406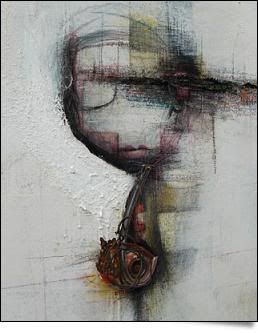 Left Turn

(detail), mixed media with oil, ballpoint pen, human hair, enamel and found objects on canvas, 2005
Contemporary Art & Design | David Brady
[ skrevet av ladislav pekar ]





20060404 Currently Reading...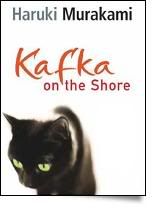 Kafka on the Shore


by Haruki Murakami



Synopsis

:

Kafka on the Shore

follows the fortunes of two remarkable characters. Kafka Tamura runs away from home at fifteen, under the shadow of his father's dark prophecy. The aging Nakata, tracker of lost cats, who never recovered from a bizarre childhood affliction, finds his pleasantly simplified life suddenly turned upside down. Their parallel odysseys are enriched throughout by vivid accomplices and mesmerising dramas. Cats converse with people; fish tumble from the sky; a ghostlike pimp deploys a Hegel-spouting girl of the night; a forest harbours soldiers apparently un-aged since WWII. There is a savage killing, but the identity of both victim and killer is a riddle. Murakami's new novel is at once a classic tale of quest, but it is also a bold exploration of mythic and contemporary taboos, of patricide, of mother-love, of sister-love. Above all it is an entertainment of a very high order.



First Line

:

"So you're all set for money, then?" the boy named Crow asks in his characteristic sluggish voice.
[ skrevet av ladislav pekar ]





20060403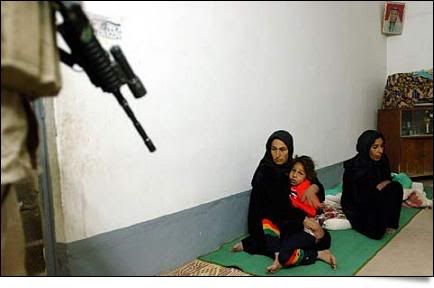 Samarra, Iraq

, 2 January 2004, from

Why Mister, Why?


Photography | Geert Van Kesteren
[ skrevet av ladislav pekar ]