20050927



Javier Bardem

, 2004
Photographic Mosaics | Maurizio Galimberti
[ skrevet av ladislav pekar ]





20050926



Untitled

,

Works on Paper

series, 2005
Photography | Ion Zupcu
[ skrevet av ladislav pekar ]





20050923



Ako, Figure 83

, 1999
Photography | John Casado
[ skrevet av ladislav pekar ]





20050919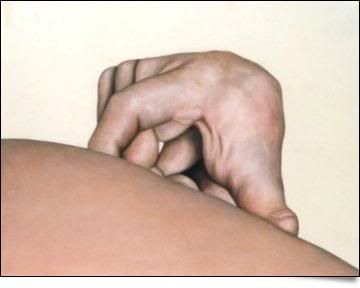 Something Happened

, oil on canvas, 1999
Paintings | Michael Onona
[ skrevet av ladislav pekar ]





20050917



Hamar Girl

, Ethiopia
Photography | Eric Meola
[ skrevet av ladislav pekar ]





20050916



Top of the Crops 2004


Geometry | Circlemakers
[ skrevet av ladislav pekar ]





20050914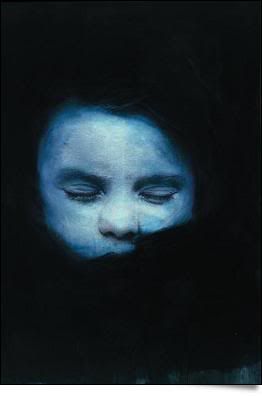 Untitled,

oil and acrylic on canvas, 1994
Works | Gottfried Helnwein
[ skrevet av ladislav pekar ]





20050913



Mirhama, Kashmir, 2002


Photography | Ami Vitale
[ skrevet av ladislav pekar ]





20050911

The Man Booker Prize 2005 Shortlist







The Sea

by

John Banville



Led back to Ballyless by a dream, Max Morden is both escaping from a recent loss and confronting a distant trauma in the coastal town where he spent a holiday in his youth.

The Grace family appeared that long-ago summer as if from another world. Drawn to the Grace twins, Chloe and Myles, Max soon found himself entangled in their lives which were as seductive as they were unsettling. What ensued haunts him for the rest of his years and shapes everything that is to follow.



The Sea

is both a reconciliation with loss and an extraordinary meditation on identity and remembrance. Utterly compelling, profoundly moving and illuminating, it is unquestionably one of the finest works yet from a sublime master of language.





Arthur & George

by

Julian Barnes



Arthur and George grow up worlds apart in late nineteenth-century Britain: Arthur in shabby-genteel Edinburgh, George in the vicarage of a small Staffordshire village. Arthur becomes a doctor, and then a writer; George a solicitor in Birmingham. Arthur is to become one of the most famous men of his age, George remains in hardworking obscurity. But as the new century begins, they are brought together by a sequence of events that made sensational headlines at the time as 'The Great Wyrley Outrages'.

With both detailed research and vivid imagination, Julian Barnes brings to life this long-forgotten case, and the inner lives of these two very different men with stunning clarity. This is a novel in which the events of a hundred years ago constantly set off contemporary echoes, a novel about low crime and high spirituality, guilt and innocence, identity, nationality and race; about what we think, what we believe, and what we know.






A Long Long Way

by

Sebastian Barry



Barely eighteen years old, Willie Dunne leaves Dublin in 1914 to fight for the Allied cause, largely unaware of the growing political and religious tensions festering back home.



A Long Long Way

evokes the camaraderie of Willie's regiment, the Royal Dublin Fusiliers, but also the cruelty and sadness of war, and the divided loyalties that tore at many Irish soldiers. Tracing their experiences through the course of the war, the narrative vividly dramatises the events of the Easter Rising within Ireland, and explores how such a seminal political moment came to affect those boys who were fighting for the King of England on foreign fields.

The novel also charts Willie's coming of age, his leaving behind of his sweetheart Gretta, and the effect the war has on his relationship with his father, a member of the Dublin Military Police and fervent loyalist. Running throughout is the question of how such young men came to be fighting in a war, and how they struggled with the events that raged around them.


Never Let Me Go

by

Kazuo Ishiguro



Kathy, Ruth and Tommy were pupils at Hailsham – an idyllic establishment situated deep in the English countryside. The children were sheltered entirely from the outside world and brought up to believe they were special. But why were they really there?

Now thirty-one, Kathy looks back on the past and narrates the haunting story of how she and her two friends slowly came to confront the truth about their seemingly happy childhoods – and about their futures.



Never Let Me Go

is a uniquely moving and humane story of love, loss and hidden truths. Charged throughout with a sense of the fragility of our lives, it challenges us to question the way we look at the world.






The Accidental

by

Ali Smith



14 year old Astrid is spending the summer with her family in a substandard holiday home in a substandard town in Norfolk, and she knows for sure nothing's going to happen there all substandard summer. So she's started filming the dawn breaking each morning on her Sony digital camera.

Magnus, Astrid's older brother, has been pulled out of the upper-sixth early. He used to be form-captain, sickeningly excited about things like calculus, and how plants grow. Now he lies face down on the floor in his room like a beached whale. What happened? One month ago he and two friends took a picture of a lower-sixth girl's head, fixed it onto another body, and sent it round everyone's email, then she killed herself.

Dr Michael Smart lectures in English Literature at a London university. Though spending the summer in Norfolk, he's popping down to London, marking work, checking exam results etc, and secretly meeting his current special pupil, the alarmingly ambitious Philippa Knott.

Eve chose the Norfolk holiday home for its 'elegant summerhouse with internet connection point' where she can get on with researching and writing her next book. But the advert turned out to be a fraud, the summerhouse is more of a shed really. But then Eve's a bit of a fraud too. She hasn't written a word all summer.

Amber just arrived one day. Eve assumed she was Michael's student, Michael thought she knew Eve. Magnus thought she was an angel, sent to save him. Astrid thought that if Amber were a cartoon character, she would have been a superheroine, but also that she is definitely insane. And then Amber just didn't leave...






On Beauty

by

Zadie Smith



Professor Howard Belsey has done something stupid. And what is more it is the stupid something which men his age seem programmed by cliché to act out. Exiled in his own home by the hurt and anger of his wife, Kiki, and the disapproval of his three kids, Jerome, Zora and Levi, Howard is about to see his role in the family further undermined by the arrival in their East Coast college town of Wellington, Mass, of his nemesis, British academic Monty Kipps.

Between the families of Belsey and Kipps there is a gulf – political, ideological, social and artistic – and that is the way Howard would like to keep it. But male lust and female friendship are powerful things, and the children and wives of Belsey and Kipps seem drawn to each other in spite of paternal rancour.



On Beauty

is a work of mature social comedy, a beautifully judged portrait of two families, two countries and two deeply held, but opposing, belief systems.
[ skrevet av ladislav pekar ]





20050908



My Bleeding Heart


Digital Art | David Ho
[ skrevet av ladislav pekar ]





20050906



Ordinary Spaces


Photography | Patrick Sundqvist
[ skrevet av ladislav pekar ]





20050905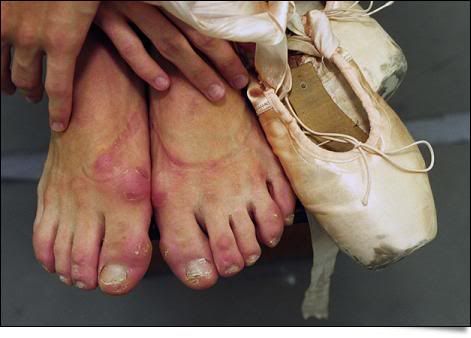 Dedication (Paloma Herrera),

1996
Photography | Joe McNally
[ skrevet av ladislav pekar ]





20050904



Mourner,

digital, 2004
Analog & Digital Art | Chet Zar
[ skrevet av ladislav pekar ]





20050903



IX and X

from

Nexus

Print Series, etching on paper
Printmaking | Marja-Leena Rathje
[ skrevet av ladislav pekar ]





20050902





Original English Text:


You're gonna be bigger than a flea.



Translated to French:


Vous allez être plus grand qu'une puce.



Translated back to English:


You will be taller than a chip.



Translated to German:


Sie sind höher als ein Chip.



Translated back to English:


They are higher than a chip.



Translated to Italian:


Sono superiori ad un circuito integrato.



Translated back to English:


They are advanced to a integrated circuit.



Translated to Portuguese:


São avançados a um circuito integrado.



Translated back to English:


They are advanced to an integrated circuit.



Translated to Spanish:


Se avanzan a un circuito integrado.



Translated back to English:


They advance to an integrated circuit.



Language | Lost in Translation
[ skrevet av ladislav pekar ]





20050901



Rhyncostylus coelestis

from

Living with Orchids


Pastels | Barbara Ellison
[ skrevet av ladislav pekar ]