20041029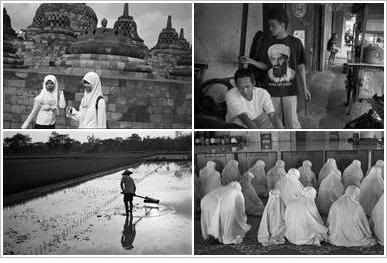 Indonesia: The Bomb and The Jilbab | Photos by Abbas
[ skrevet av ladislav pekar ]





20041020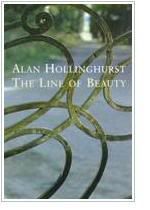 The 2004 Man Booker Prize Winner

LONDON (AP News) - A novel about Thatcherism and gay sex has won the £50,000 Man Booker Prize. The Line Of Beauty, by Alan Hollinghurst, beat David Mitchell's Cloud Atlas, which had been the hottest favourite in the history of the award.

The decision was the result of a split vote, reached just 45 minutes before the ceremony began. The panel, chaired by former Culture Secretary Chris Smith, deliberated for more than two hours over who should win the prestigious prize. They were torn between three novels – The Line Of Beauty, Cloud Atlas and Colm Toibin's The Master.

The winner was announced at a ceremony at the Royal Horticultural Halls in Westminster, central London.

"This was an incredibly difficult and close decision," Mr Smith said. "It has resulted in a winning novel that is exciting, brilliantly written and gets deep under the skin of the Thatcherite 80s. The search for love, sex and beauty is rarely this exquisitely done."

A Man Booker Prize insider said: "It was a very difficult decision and ran very, very close. It was not unanimous. Everybody argued for their chosen book but there were no raised voices."

The Line Of Beauty is the first work of gay fiction to win the prize in its 36-year history. The novel is set during the Thatcher years and framed by her 1983 and 1987 general election victories.

The hero is Nick Guest, a young aesthete and Oxford graduate who moves into the London home of his university friend, Toby Fedden. Toby's father Gerald is a rapidly rising Conservative MP and through the family, Nick gains access to a world of politics and privilege.

Hollinghurst satirises the Tory grandees Nick encounters and the most memorable scene features a cameo by Mrs Thatcher herself – Nick meets "The Lady" at a party while high on cocaine.

The book also chronicles the spread of AIDS as Nick loses his sexual innocence, first to a lowly civil servant and then to a multi-millionaire Lebanese playboy. As in his previous novels, Hollinghurst does not shy away from describing gay sex in intimate detail.

The 50-year-old author, born in Gloucestershire and now living in London, has missed out on the Booker Prize once before. His novel The Folding Star was short-listed in 1994 but the award went to James Kelman's How Late It Was, How Late.

Hollinghurst had been 5-2 second favourite to win the award. The runaway favourite was Cloud Atlas, an ambitious novel which features six interlocking narratives reaching from the 19th century to the distant future.

William Hill spokesman Graham Sharpe had said: "I have been setting the odds for the Booker for over 20 years and this book has been more hotly fancied than any other."

The other contenders for the prize were The Electric Michelangelo by Sarah Hall, Bitter Fruit by Achmat Dangor, and I'll Go To Bed At Noon by Gerard Woodward.
[ skrevet av ladislav pekar ]





20041016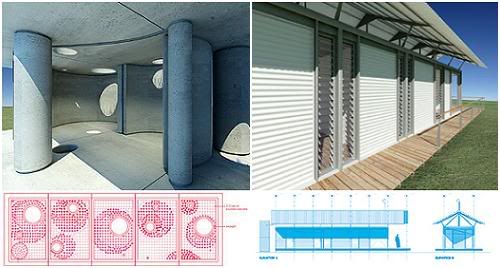 Architecture |

Houses of the Future
[ skrevet av ladislav pekar ]





20041015 A Collection of Word Oddities and Trivia

Seven-letter words from the OED2 with their letters in alphabetical order are: ACCENTY, ACCOMPT, ADDILLS, AFFORST, ALLOQUY, BEGHOST, BELLOOT, DEGLORY, FILLOPS, and FILLOTT.

The longest word in dictionaries having only one vowel is STRENGTHS.

The following words in the on-line Scrabble dictionary have symmetrically distributed letters: WIZARD, HOVELS, BEVY, GIRT, GRIT, IZAR, LEVO, TRIG, VOLE, WOLD, BY, LO, and SH. There is also ZYBA (a town in Kansas), which was named by taking the last two letters and the first two letters of the alphabet. "Symmetrically distributed letters" means that, for example, in BEVY the B and Y are equidistant from the center, as are E and V.

DREAMT is the only common word in English ending in -MT. Others are the obscure adreamt, redreamt, undreamt, or daydreamt.

Some common words which change from one to three syllables upon the addition of just one letter are: ARE/AREA, CAME/CAMEO, CRIME/CRIMEA, GAPE/AGAPE, HOSE/HOSEA, JUDE/JUDEA, LIEN/ALIEN, OLE/OLEO, RODE/RODEO, ROME/ROMEO, SMILE/SIMILE and WHINE/WAHINE. (Wahine is defined as a Polynesian woman or a female surfer in MWCD11.) There are numerous other examples involving more obscure words.

The three-syllable word HIDEOUS, with the change of a single consonant, becomes a two-syllable word with no vowel sounds in common: HIDEOUT.

gyp and gyppy (in OSW and OED2) consist only of letters with descenders.

Some words with only "up" letters are tikitiki (W2), libidibi (W2), dikdik, titbit, and tidbit. OED2 also has the obsolete biddikil and tittifill and the variant spelling hiddill.

SWIMS has 180-degree rotational symmetry. If written in lower-case cursive, chump comes very close to having 180-degree rotational symmetry.

MONDAY is the only day of the week that has an anagram, DYNAMO. The only months that have anagrams are MARCH, APRIL, and MAY. The anagrams are CHARM, RIPAL, and YAM.

UNITED ARAB EMIRATES is the longest name of a country consisting of alternating vowels and consonants.

The only countries in the world with one syllable in their names are CHAD, FRANCE, GREECE, LAOS (one pronunciation), and SPAIN.

TYPEWRITER can be typed using only the top row of keys on the keyboard.

[ more ]
[ skrevet av ladislav pekar ]





20041014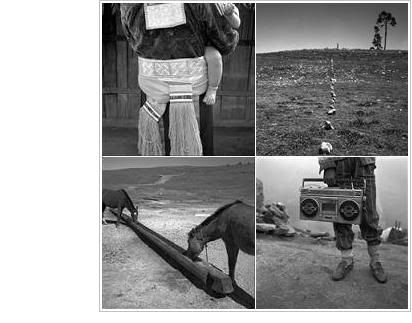 Peuples d'en haut by John Vink
[ skrevet av ladislav pekar ]





20041009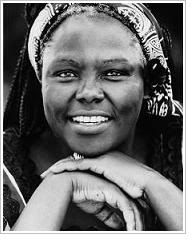 The Nobel Peace Prize 2004

The Norwegian Nobel Committee has decided to award the Nobel Peace Prize for 2004 to Wangari Maathai for her contribution to sustainable development, democracy and peace.

Peace on earth depends on our ability to secure our living environment. Maathai stands at the front of the fight to promote ecologically viable social, economic and cultural development in Kenya and in Africa. She has taken a holistic approach to sustainable development that embraces democracy, human rights and women's rights in particular. She thinks globally and acts locally.

Maathai stood up courageously against the former oppressive regime in Kenya. Her unique forms of action have contributed to drawing attention to political oppression - nationally and internationally. She has served as inspiration for many in the fight for democratic rights and has especially encouraged women to better their situation.

Maathai combines science, social commitment and active politics. More than simply protecting the existing environment, her strategy is to secure and strengthen the very basis for ecologically sustainable development. She founded the Green Belt Movement where, for nearly thirty years, she has mobilized poor women to plant 30 million trees. Her methods have been adopted by other countries as well. We are all witness to how deforestation and forest loss have led to desertification in Africa and threatened many other regions of the world - in Europe too. Protecting forests against desertification is a vital factor in the struggle to strengthen the living environment of our common Earth.

Through education, family planning, nutrition and the fight against corruption, the Green Belt Movement has paved the way for development at grass-root level. We believe that Maathai is a strong voice speaking for the best forces in Africa to promote peace and good living conditions on that continent.

Wangari Maathai will be the first woman from Africa to be honoured with the Nobel Peace Prize. She will also be the first African from the vast area between South Africa and Egypt to be awarded the prize. She represents an example and a source of inspiration for everyone in Africa fighting for sustainable development, democracy and peace.

- The Norwegian Nobel Committee; Press Release, Oslo, 8 October 2004.
[ skrevet av ladislav pekar ]





20041008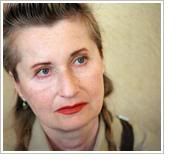 The 2004 Nobel Prize in Literature

Austrian novelist and playwright Elfriede Jelinek has won the 2004 Nobel Prize in Literature, becoming the tenth woman to receive the honour. In bestowing the award, the Royal Swedish Academy of Sciences praised "her musical flow of voices and counter-voices in novels and plays that with extraordinary linguistic zeal reveal the absurdity of society's clichés and their subjugating power."

Born in 1946 in the Austrian province of Styria, Jelinek made her literary debut in 1967 with Lisas Schatten, a collection of poems. Of Jelinek's long list of works in her native German, only four novels have been published in English: Wonderful, Wonderful Times, Lust, Women as Lovers, and the well-known The Piano Teacher, an autobiographical novel that was made into a film in 2001.

A fiery and often controversial author, Jelinek is best known for works that include graphic depictions of sexuality and violence, explorations of feminism and attacks on the far-right politics of Europe. The 57-year-old is currently working on a sequel to her 2003 play Bambiland, a direct attack on the U.S. invasion of Iraq.


Female Nobel Laureates in Literature since 1901
2004 Elfriede Jelinek
1996 Wislawa Szymborska
1993 Toni Morrison
1991 Nadine Gordimer
1966 Nelly Sachs (shares prize with Samuel Agnon)
1945 Gabriela Mistral
1938 Pearl Buck
1928 Sigrid Undset
1926 Grazia Deledda
1909 Selma Lagerlöf
[ skrevet av ladislav pekar ]





20041007 The Optimism of Uncertainty
by Howard Zinn

In this awful world where the efforts of caring people often pale in comparison to what is done by those who have power, how do I manage to stay involved and seemingly happy?

I am totally confident not that the world will get better, but that we should not give up the game before all the cards have been played.

The metaphor is deliberate; life is a gamble. Not to play is to foreclose any chance of winning. To play, to act, is to create at least a possibility of changing the world.

There is a tendency to think that what we see in the present moment will continue. We forget how often we have been astonished by the sudden crumbling of institutions, by extraordinary changes in people's thoughts, by unexpected eruptions of rebellion against tyrannies, by the quick collapse of systems of power that seemed invincible.

What leaps out from the history of the past hundred years is its utter unpredictability. A revolution to overthrow the czar of Russia, in that most sluggish of semi-feudal empires, not only startled the most advanced imperial powers but took Lenin himself by surprise and sent him rushing by train to Petrograd.

Who would have predicted the bizarre shifts of World War II--the Nazi-Soviet pact (those embarrassing photos of von Ribbentrop and Molotov shaking hands), and the German Army rolling through Russia, apparently invincible, causing colossal casualties, being turned back at the gates of Leningrad, on the western edge of Moscow, in the streets of Stalingrad, followed by the defeat of the German army, with Hitler huddled in his Berlin bunker, waiting to die?

And then the postwar world, taking a shape no one could have drawn in advance: The Chinese Communist revolution, the tumultuous and violent Cultural Revolution, and then another turnabout, with post-Mao China renouncing its most fervently held ideas and institutions, making overtures to the West, cuddling up to capitalist enterprise, perplexing everyone.

No one foresaw the disintegration of the old Western empires happening so quickly after the war, or the odd array of societies that would be created in the newly independent nations, from the benign village socialism of Nyerere's Tanzania to the madness of Idi Amin's adjacent Uganda. Spain became an astonishment. I recall a veteran of the Abraham Lincoln Brigade telling me that he could not imagine Spanish Fascism being overthrown without another bloody war.

But after Franco was gone, a parliamentary democracy came into being, open to Socialists, Communists, anarchists, everyone.

The end of World War II left two superpowers with their respective spheres of influence and control, vying for military and political power. Yet they were unable to control events, even in those parts of the world considered to be their respective spheres of influence.

The failure of the Soviet Union to have its way in Afghanistan, its decision to withdraw after almost a decade of ugly intervention, was the most striking evidence that even the possession of thermonuclear weapons does not guarantee domination over a determined population.

The United States has faced the same reality. It waged a full-scale war in lndochina, conducting the most brutal bombardment of a tiny peninsula in world history, and yet was forced to withdraw. In the headlines every day we see other instances of the failure of the presumably powerful over the presumably powerless, as in Brazil, where a grassroots movement of workers and the poor elected a new president pledged to fight destructive corporate power.

Looking at this catalogue of huge surprises, it's clear that the struggle for justice should never be abandoned because of the apparent overwhelming power of those who have the guns and the money and who seem invincible in their determination to hold on to it.

That apparent power has, again and again, proved vulnerable to human qualities less measurable than bombs and dollars: moral fervor, determination, unity, organization, sacrifice, wit, ingenuity, courage, patience--whether by blacks in Alabama and South Africa, peasants in El Salvador, Nicaragua and Vietnam, or workers and intellectuals in Poland, Hungary and the Soviet Union itself. No cold calculation of the balance of power need deter people who are persuaded that their cause is just.

I have tried hard to match my friends in their pessimism about the world (is it just my friends?), but I keep encountering people who, in spite of all the evidence of terrible things happening everywhere, give me hope. Especially young people, in whom the future rests.

Wherever I go, I find such people. And beyond the handful of activists there seem to be hundreds, thousands, more who are open to unorthodox ideas. But they tend not to know of one another's existence, and so, while they persist, they do so with the desperate patience of Sisyphus endlessly pushing that boulder up the mountain.

I try to tell each group that it is not alone, and that the very people who are disheartened by the absence of a national movement are themselves proof of the potential for such a movement.

Revolutionary change does not come as one cataclysmic moment (beware of such moments!) but as an endless succession of surprises, moving zigzag toward a more decent society. We don't have to engage in grand, heroic actions to participate in the process of change. Small acts, when multiplied by millions of people, can transform the world.

Even when we don't "win," there is fun and fulfillment in the fact that we have been involved, with other good people, in something worthwhile. We need hope.

An optimist isn't necessarily a blithe, slightly sappy whistler in the dark of our time. To be hopeful in bad times is not just foolishly romantic. It is based on the fact that human history is a history not only of cruelty but also of compassion, sacrifice, courage, kindness. What we choose to emphasize in this complex history will determine our lives. If we see only the worst, it destroys our capacity to do something.

If we remember those times and places--and there are so many--where people have behaved magnificently, this gives us the energy to act, and at least the possibility of sending this spinning top of a world in a different direction. And if we do act, in however small a way, we don't have to wait for some grand utopian future. The future is an infinite succession of presents, and to live now as we think human beings should live, in defiance of all that is bad around us, is itself a marvelous victory.
[ skrevet av ladislav pekar ]





20041003
[ skrevet av ladislav pekar ]





20041002 Richard Avedon, 1923 - 2004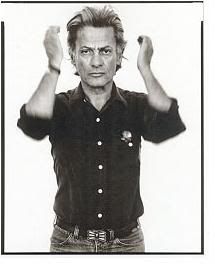 LOS ANGELES (Reuters) - Richard Avedon, one of the most influential portrait and fashion photographers of the 20th century, died on Friday at age 81 in Texas, where he had been photographing an essay on democracy for the New Yorker magazine, a magazine spokeswoman said.

Spokeswoman Perri Dorset said Avedon died of a subdural hematoma -- bleeding in the brain -- at Methodist Hospital in San Antonio, where he had been taken last Saturday after suffering a brain hemorrhage during the photo shoot.

Avedon became the New Yorker's first staff photographer in 1992 after a career in which he virtually defined fashion and portrait photography in the United States.

He was a consultant for the 1957 Fred Astaire and Audrey Hepburn film "Funny Face," about a fashion photographer in Paris which was based on his life.

From 1945 to 1965, he was staff photographer for Harper's Bazaar under a series of legendary editors, including Carmel Snow and Diana Vreeland, where he helped move fashion photography away from the world of stuffy mannequins into a more playful era.

After he left Harper's, he joined Vreeland at Vogue where he remained a staff photographer until 1990.

His portraits of such subjects as Jimmy Durante, Brigitte Bardot, Georgia O'Keeffe, Jacques Cousteau, Andy Warhol, Charlie Chaplin, Marilyn Monroe, the Duchess of Windsor and Truman Capote were intense studies against a white backdrop that often caught a person's secret persona.

He captured the essence of dancer Rudolph Nureyev by photographing his foot and his portrait of a sensual Nastassja Kinski in 1981 wrapped in a long python become one of the most talked-about photographs of its time.

"I've worked out of no's. No to exquisite light, no to apparent compositions, no to the seduction of poses or narratives. And those no's force me to a yes. I have white background. I have the person I am interested in and the thing that happens between us," he said in 1994 explaining his technique.

In 1958, Popular Photography magazine named him one of the world's 10 greatest photographers. In 1994 American Photo magazine named him number one on its list of "Photography's Top 100."

American Photo's editor David Schonauer, said at the time, "No one has ever used a camera the way Avedon has. Each time he makes a picture, it's like he's discovering the magic of photography again. For all their visual sophistication... his pictures derive their power from an ability to tap directly into our own childlike forbidden stare."

Avedon often left the realm of fashion to capture gritty real world images of the civil rights movement, the Vietnam war and the Chicago Seven trial.

His 1964 portrait of Dwight Eisenhower created controversy with its picture of the ex-president and wartime general as a befuddled old man.

Avedon was named the New Yorker's staff photographer in 1992 by then editor Tina Brown, who thought it was time for the august magazine to finally print photos. Avedon's 1963 portrait of Malcolm X appeared in the New Yorker on Oct. 12, 1992, to become the first full page photograph ever published in the magazine.
[ skrevet av ladislav pekar ]





20041001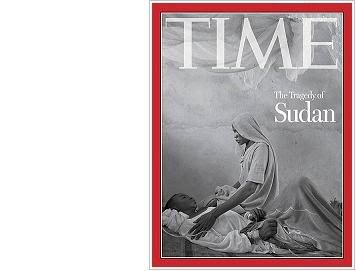 The Tragedy of Sudan: Fifty thousand are dead, thousands more will die, and more than one million have lost their homes.
Surviving Darfur | Photo Essay by James Nachtwey
[ skrevet av ladislav pekar ]