20040921 The Man Booker Prize 2004 Shortlist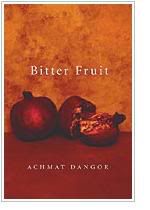 Bitter Fruit by Achmat Dangor

The last time Silas Ali encountered Lieutenant Du Boise, Silas was locked in the back of a police van and the Lieutenant was conducting a vicious assault on his wife Lydia, in revenge for her husband's ANC activities. When Silas sees him again, by chance, twenty years later, as the Truth and Reconciliation Commission is due to deliver its report, crimes from the past erupt into the present, splintering the Alis' fragile family life.

Bitter Fruit is the story of Silas, Mikey and Lydia, a brittle family in a dysfunctional society. By turns harrowing, erotic and fearlessly satirical, it is a portrait of modern South Africa that also addresses questions of universal significance.

Achmat Dangor was born in October, 1948 in Johannesburg.

He has devoted much of his life to politics, including heading up the Kagiso Trust, which, when created, was the largest black-led foundation in South Africa. He was formally Executive Director of the Nelson Mandela Children's Fund, and is currently Director of Advocacy and Communications at the Joint United Nations Programme on AIDS (UNAIDS).

He will soon relocate from New York to Geneva, Switzerland.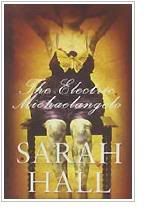 The Electric Michelangelo by Sarah Hall

Opening in the seaside resort of Morecambe Bay during its early 1900s heyday, The Electric Michelangelo chronicles the remarkable life of Cy Parks. Spending his childhood helping his eccentric mother Reeda run her macabre guest house, he is then apprenticed to Eliot Riley, the greatest tattoo artist in the northern counties, from whom he learns his strange folk craft.

After a decade of abuse and in the wake of Riley's violent death, Cy flees to America, where he sets up his own business on the infamous Coney Island boardwalk. In this riotous carnival environment of roller-coasters and freak shows, while the crest of the amusement industry wave is breaking, Cy becomes enamoured with Grace, a mysterious European immigrant and circus performer, who commissions him to cover her body entirely with tattooed eyes. Hugely atmospheric, anecdotal and historical, Sarah Hall's second novel casts an imaginative spell of local colour and lyrical prose.

Sarah Hall was born in Cumbria in January 1974, and grew up in Penrith, Cumbria.

She studied at Aberyswyth University and gained an MA at St Andrews. She has taught Creative Writing at the Arvon Foundation and is the author of Haweswater which won the Commonwealth Writers' Prize for Best First Book in 2002, along with a Betty Trask Award.

Sarah Hall lives in Cumbria.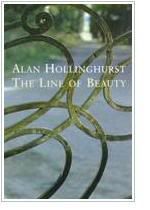 The Line of Beauty by Alan Hollinghurst

It is the summer of 1983, and young Nick Guest has moved into an attic room in the Notting Hill home of the Feddens: Gerald, an ambitious new Tory MP, his wealthy wife Rachel, and their children Toby and Catherine. As the boom-years of the mid-80s unfold, Nick, an innocent in matters of politics and money, becomes caught up in the Feddens' world, with its grand parties, its holidays in the Dordogne, its parade of monsters both comic and threatening. In an era of endless possibility, Nick finds himself able to pursue his own private obsession, with beauty - a prize as compelling to him as power and riches are to his friends. An affair with a young black clerk gives him his first experience of romance; but it is a later affair, with a beautiful millionaire, that will change his life more drastically and bring into question the larger fantasies of a ruthless decade.

Alan Hollinghurst was born in May 1954 in Gloucestershire.

He studied and then taught English at Oxford. His previous novels are The Swimming-Pool Library (winner of the Somerset Maugham Award), The Folding Star (shortlisted for the Booker Prize in 1994 and winner of the James Tait Black Memorial Prize) and The Spell.

For several years he was the Deputy Editor of the Times Literary Supplement and was one of Granta's Best Young British Novelists in 1993.

Alan Hollinghurst lives in London.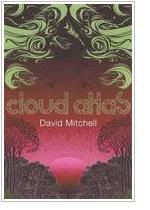 Cloud Atlas by David Mitchell

In a bold and unconventionally structured work, David Mitchell combines the stories of six individuals to create a masterful whole, which is both thought provoking and incredibly exhilarating.

The morality and ambitions of a reluctant voyager crossing the Pacific in 1850; a disinherited composer blagging a precarious livelihood in between-the-wars Belgium; a high-minded journalist in Governor Reagan's California; a vanity publisher fleeing his gangland creditors; a genetically modified 'dinery server' on death-row; and Zachry, a young Pacific Islander witnessing the nightfall of science and civilisation echo and impact on each others stories and point to a terrifying vision of the world's future and challenges our ability to shape not only our destiny but those that will come after us.

David Mitchell was born in Southport in January, 1969.

His first novel, Ghostwritten (1999), won the Mail on Sunday/John Llewellyn Rhys Prize for the best book by a writer under 35 and was also shortlisted for the Guardian First Book Award. His second novel, number9dream, was shortlisted for the 2001 Booker Prize as well as the James Tait Black Memorial Prize.

In 2003 he was selected as one of Granta's Best of Young British Novelists.

He also returned to Britain from Japan, where he spent several years. David Mitchell now lives in Ireland.






The Master by Colm Tóibín

In The Master, Colm Tóibín tells the story of Henry James, an American-born genius of the modern novel who became a connoisseur of exile, living among artists and aristocrats in Paris, Rome, Venice and London.

In January 1895 James anticipates the opening of his first play in London. He has never been so vulnerable, nor felt so deeply unsuited to the public gaze. When the production fails, he returns, chastened, to his writing desk. The result is a string of masterpieces, but they are produced at a high personal cost.

Colm Tóibín captures the exquisite anguish of a man whose artistic gifts made his career a triumph but whose private life was haunted by loneliness and longing, and whose sexual identity remained unresolved. Henry James circulated in the grand parlours and palazzos of Europe, he was lauded and admired, yet his attempts at intimacy inevitably failed him and those he tried to love.

Colm Tóibín was born in Wexford, Ireland in May, 1955.

He is the author of four other novels, The South, The Heather Blazing, The Story of the Night and The Blackwater Lightship, which was shortlisted for the 1999 Booker Prize.

His non-fiction includes Bad Blood, Homage to Barcelona, The Sign of the Cross and Love in a Dark Time. Colm Tóibín's debut play, Beauty in a Broken Place, has recently premiered in Dublin.

Colm Tóibín lives in Dublin.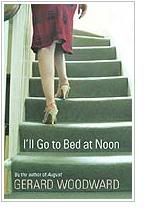 I'll Go to Bed at Noon by Gerard Woodward

Colette Jones has had drink problems in the past, but now it seems as though her whole family is in danger of turning to alcohol. Her oldest son has thrown away a promising musical career for a job behind the counter in builders' merchants, and his drinking sprees with his brother-in-law Bill, a pseudo-Marxist supermarket butcher who seems to see alcohol as central to the proletarian revolution, have started to land him in trouble with the police.

Meanwhile Colette's recently widowered older brother is following an equally self-destructive path, having knocked back an entire cellar of homemade wine, he's now on the gin, a bottle a day and counting. Who will be next? Her youngest son had decided to run away to sea, but when her own husband hits the bottle Colette realises she has to act.

As the pressure builds on Colette to cope with these damaged people, her own weaknesses begin to emerge, and become crucial to the outcome of all their lives.

Gerard Woodward was born in London in December, 1961.

His first novel, August, was published in 2001 to great acclaim and was shortlisted for the Whitbread First Novel Award. He has also written three award-winning collections of poetry.

Both novels August and I'll Go To Bed At Noon draw heavily from Gerard Woodward's own personal family history. August focuses on his mother's increasing dependency on glue and his second novel I'll Go To Bed At Noon concentrates on his brother, a gifted musician who is taken out of school early to study at the Royal Academy of Music.

Gerard Woodward lives in Bath.




The winner of The Man Booker Prize 2004 will be announced 19 October.
[ skrevet av ladislav pekar ]