20070313 Currently Reading...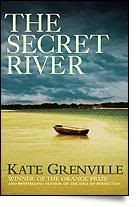 The Secret River


by Kate Grenville


Synopsis
:

After a childhood of poverty and petty crime in the slums of London, William Thornhill is sentenced in 1806 to be transported to New South Wales for the term of his natural life. With his wife Sal and children in tow, he arrives in a harsh land that feels at first like a death sentence. But among the convicts there is a whisper that freedom can be bought, an opportunity to start afresh.

Away from the infant township of Sydney, up the Hawkesbury River, Thornhill encounters men who have tried to do just that: Blackwood, who is attempting to reconcile himself with the place and its people, and Smasher Williams, whose fear of this alien world turns into brutal depravity towards it. As Thornhill and his family stake their claim on a patch of ground by the river, the battle lines between old and new inhabitants are drawn.



The Secret River

enters the experience of being a settler on the Australian frontier. The heroism of the pioneers is well-known. This is the shadow-side of the familiar heroic myth. It doesn't judge, doesn't condemn, doesn't take sides. It simply tells the story in all its moral and emotional complexity.


First Line
:
The
Alexander
, with its cargo of convicts, had bucked over the face of the ocean for the better part of a year.
[ skrevet av ladislav pekar ]





20070312
[ skrevet av ladislav pekar ]





20070309
[ skrevet av ladislav pekar ]





20070306
[ skrevet av ladislav pekar ]





20070305 Currently Reading...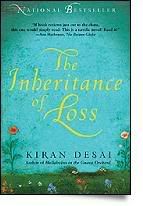 The Inheritance of Loss


by Kiran Desai


Synopsis
:

Kiran Desai takes us to the northeastern Himalayas where in a crumbling, isolated house at the foot of Mount Kanchenjunga lives an embittered old judge who wants to retire in peace when his orphaned granddaughter, Sai, arrives on his doorstep. The judge's chatty cook watches over her, but his thoughts are mostly with his son, Biju, who is hopscotching from one miserable New York restaurant to another, trying to stay a step ahead of the INS and forced to consider his country's relationship with the wider world.

When a Nepalese insurgency in the mountains threatens Sai's new-sprung romance with her handsome Nepali tutor and causes their lives to descend into chaos, they too are forced to confront their colliding interests. The nation fights itself. The cook witnesses the hierarchy being overturned and discarded. The judge must revisit his past, his own journey and role in this grasping world of conflicting desires — every moment holding out the possibility for hope or betrayal.

A story of such depth and emotion, hilarity and imagination, Desai's second, long-awaited novel fulfills the grand promise established by her first. It is rich and infinitely wise.


First Line
:
All day, the colours had been those of dusk, mist moving like a water creature across the great flanks of mountains possessed of ocean shadows and depths.
[ skrevet av ladislav pekar ]





20070302
[ skrevet av ladislav pekar ]





20070228
[ skrevet av ladislav pekar ]





20070225 Currently Reading...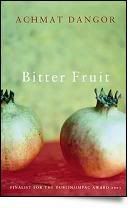 Bitter Fruit


by Achmat Dangor


Synopsis
:

Early in Dangor's embittered second novel about his native South Africa, aloof, independent 19-year-old Mikey comes to the realisation that 'history has a remembering process of its own, one that gives life to its imaginary monsters.' This understanding of the past informs the thoughts and actions of the characters, which the author of

Kafka's Curse

explores in meticulous detail.

Mikey's parents, Silas and Lydia Ali, are members of the black middle class in post apartheid South Africa. But when Silas, a lawyer for the Justice Department, encounters the white police lieutenant who raped his wife two decades before, old wounds open in his and Lydia's already strained marriage. Mikey discovers that he may be the product of his mother's violation and sets out to explore his familial roots, taking a type of 'apartheid heritage route' that leads him to Silas's father's mosque.

Dangor's novel, a Man Booker Prize finalist, interrogates the forgiving attitude of people like Archbishop Tutu, and, as Silas puts it, 'the namby-pambying of God's ferocious legions.' In this environment, where even incestuous transgressions can be rationalized away, Mikey finds vengeance as a way to order the decayed social structures around him. Dangor's work is a bleak look at modern South Africa in the vein of J.M. Coetzee's novels, but from the perspective of black South Africans.


First Line
:
It was inevitable.
[ skrevet av ladislav pekar ]





20070218
[ skrevet av ladislav pekar ]





20070216
[ skrevet av ladislav pekar ]





20070215 Currently Reading...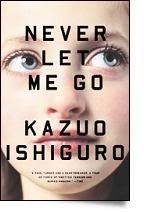 Never Let Me Go


by Kazuo Ishiguro


Synopsis
:

From the Booker Prize-winning author of

The Remains of the Day

and

When We Were Orphans

, comes an unforgettable edge-of-your-seat mystery that is at once heartbreakingly tender and morally courageous about what it means to be human.

Hailsham seems like a pleasant English boarding school, far from the influences of the city. Its students are well tended and supported, trained in art and literature, and become just the sort of people the world wants them to be. But, curiously, they are taught nothing of the outside world and are allowed little contact with it.

Within the grounds of Hailsham, Kathy grows from schoolgirl to young woman, but it's only when she and her friends Ruth and Tommy leave the safe grounds of the school (as they always knew they would) that they realize the full truth of what Hailsham is.



Never Let Me Go

breaks through the boundaries of the literary novel.
Told with dry-eyed, white-knuckled restraint,
it
is an improbable masterpiece, a science fiction horror story written as high tragedy,
a beautiful love story, and also a scathing critique of human arrogance and a moral examination of how we treat the vulnerable and different in our society. In exploring the themes of memory and the impact of the past, Ishiguro takes on the idea of a possible future to create his most moving and powerful book to date.


First Line
:
My name is Kathy H.
[ skrevet av ladislav pekar ]





20070211
[ skrevet av ladislav pekar ]





20070208
[ skrevet av ladislav pekar ]





20070207 Currently Reading...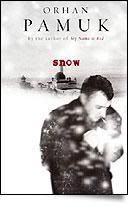 Snow


by Orhan Pamuk


Synopsis
:

Long exiled from his native Turkey, Ka travels to the far-flung Anatolian city of Kars on the eve of its municipal elections to investigate the wave of female suicides that has struck the town for an Istanbul newspaper. He arrives in a blizzard of such proportions that it will cut Kars off from the outside world for three momentous days. A coup is quite literally staged before elections can take place. Ka finds himself drawn into a bitter and dangerous struggle between the extreme Islamists, set to win the violently aborted elections, and the secular state. Before he leaves Kars, far way from Westernised Istanbul, and far, far away from the German city in which he lives, Ka's world will have been turned upon its head and his heart irrevocably broken.

In this tense thriller, punctuated by extraordinary moments of black farce, Orhan Pamuk explores the political entanglements that bedevil modern Turkey, not least the gulf between religious fundamentalism and secularism, and the intolerance that characterises both sides of that debate.


First Line
:
The silence of snow, thought the man sitting just behind the bus-driver.
[ skrevet av ladislav pekar ]





20070206
[ skrevet av ladislav pekar ]





20070205
[ skrevet av ladislav pekar ]





20070202
[ skrevet av ladislav pekar ]